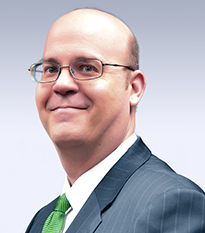 RICHARD JUREK
Chief Marketing & Communication Officer & EVP
The Inland Real Estate Group, LLC
Richard Jurek is the Chief Marketing and Chief Communications Officer and Executive Vice President of The Inland Real Estate Group, LLC. He joined the company in January 2008 and has over 25 years of professional marketing and marketing communications experience.
Prior to joining Inland, he worked for The Northern Trust Company (NASDQ: NTRS), where he was the Global Director of Corporate Communications responsible for all media relations, corporate communications and positioning, financial communications, internal communications and crisis communications. Additionally, he served as Northern Trust's Deputy Director of Corporate Communications, Director of Institutional Media Relations and Director of Corporate and Institutional Strategic Marketing. Prior to his experience at Northern Trust, he worked in various marketing and communications roles, managing countless projects across the spectrum of marketing services, in both the global insurance and publishing industries, including CNA World Wide, SIU Press and Human Kinetics Publishers.
He holds a bachelor's degree in English, a master's degree in creative writing from Southern Illinois University at Carbondale, and a master's degree of international management from Schiller International University, Heidelberg, Germany. He has served on the adjunct business faculties of Robert Morris College (Chicago), and The University of Maryland (European Division – Heidelberg, Germany). He is author of The Ultimate Engineer: The Remarkable Life of NASA's Visionary Leader George M. Low (UNP 2019), and is co-author of Marketing the Moon: The Selling of the Apollo Lunar Program (MIT Press 2014).