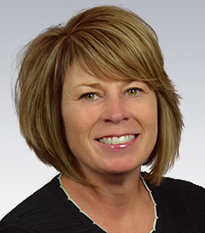 KATHLEEN HOLLAND
Chief Accounting Officer
The Inland Real Estate Group, LLC
Kathleen Holland is Chief Accounting Officer of The Inland Real Estate Group, LLC. In this role, she is responsible for external financial reporting, the corporate accounting function, budgeting and forecasting process, strategic planning, development of policy and procedures, implementation of the financial accounting systems, compensation initiatives, and the internal control function for Inland. In addition, she is responsible for overseeing the accounting for Inland Mortgage Capital LLC, Inland Green Capital, LLC and Inland National Development Company.
Ms. Holland brings more than 25 years of experience in managing and overseeing corporate accounting teams, implementing policies and procedures, process improvements, technical accounting guidance and external financial statement reporting. Prior to joining Inland in February 2019, she served as Senior Director of Corporate Accounting for Kearney, a global management consulting firm, where she was responsible for the consolidation of the global results for more than 44 entities, with more than $1 billion in revenues, on a monthly and annual basis for internal and external reporting. Under her leadership, the company streamlined the month end close process and preparation of financial reporting to meet required distribution due dates and developed key policies and processes related to revenue recognition, compensation plans, and intercompany accounting, as well as strengthen the internal control system. Prior to joining Kearney, Ms. Holland was a Senior Assurance Manager with KPMG LLP in Chicago.
Ms. Holland is a Certified Public Accountant, a member of the American Institute of Certified Public Accountants and a member of the Illinois Certified Public Accountants Society. She holds a bachelor's degree in accounting from Marquette University in Milwaukee.