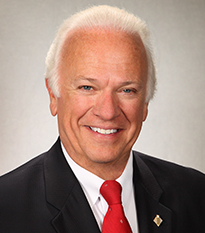 ANTHONY CASACCIO
President & Chief Executive Officer
Inland National Development Company, LLC
Anthony A. Casaccio is president and chief executive officer of Inland National Development Company, LLC (INDC), a developer of residential, multifamily, hospitality, retail and senior housing properties. He advises on decisions regarding the purchase, zoning, entitlement, development and sale of land and development properties owned by various entities that are part of The Inland Real Estate Group of Companies, Inc. In addition, Mr. Casaccio is involved in decisions regarding the development and acquisition of assets owned by investment programs sponsored by Inland Real Estate Investment Corporation. He is also a member of the Inland Investment Committee.
Mr. Casaccio is responsible for managing INDC's current portfolio of assets, as well as cultivating the development of new residential, multifamily, hospitality, and retail projects nationwide. Utilizing his extensive experience and key relationships across many asset classes, Mr. Casaccio leads experienced teams through acquisition, development and planned disposition of multi-family residential and commercial projects and the development of hospitality projects.
As a Chicago native with more than 38 years of experience, Mr. Casaccio is personally and professionally committed to the economic growth and cultural enhancement of all communities selected for INDC development projects. He holds a bachelor's degree in accounting from DePaul University, is a licensed real estate managing broker in the State of Illinois, is a member of the International Council of Shopping Centers, the Urban Land Institute and the Conservation Foundation Advisory Board and has testified as an expert in the field of land use and zoning. Mr. Casaccio is also a Bank Director for Pan American Bank, an Illinois Community Bank and serves on the Bank's Loan and Audit Committees.