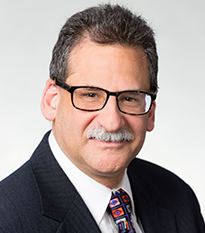 HOWARD FIELDS
President
Inland Institutional Capital Partners LLC
Howard Fields is the president of Inland Institutional Capital Partners LLC ("ICAP"), an SEC registered investment adviser. He is also a member of the Inland Investment Committee.
Prior to working for ICAP, Mr. Fields was Managing Director and Head of Real Estate at Capital Dynamics based in Zurich, Switzerland. At Capital Dynamics, Mr. Fields established the private equity real estate investment management division based upon his many years of investment experience, coupled with Capital Dynamics proven private equity structure and processes. Mr. Fields previously oversaw HRJ Capital's global real estate funds, managing global investments across all property sectors. Prior to joining HRJ Capital, Mr. Fields spent over twenty years at Allstate Insurance Company. At Allstate, Mr. Fields invested in all types of real estate and utilized a broad range of investment structures including direct ownership, joint ventures, publicly traded REITs, debt and institutional funds. Prior to joining the real estate investment department of Allstate, Mr. Fields was a tax attorney with KPMG, Deloitte & Touche and then at Allstate, specializing in the taxation of financial institutions and their investments.
Mr. Fields received a Bachelor of Science Degree in Finance from the University of Illinois and his Law Degree from Washington University in St. Louis. He earned his CPA designation in 1979, and holds FINRA Series 7, 63 and 65 licenses. He serves on the Board of Directors for Ensenia Wealth, LLC, and is an active member of the Pension Real Estate Association, NAREIM, The Association of Foreign Investors in Real Estate and the American Institute of Certified Public Accountants.